Extension to .NET for Location Content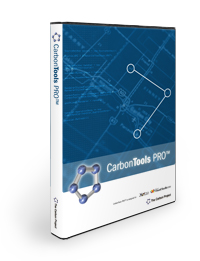 CarbonTools PRO is an extension to the Microsoft .NET Framework 2.0 that supports advanced location content handling and sharing.
Based on Source-Handler-Data technology, CarbonTools PRO provides a unified framework for geospatial interoperability with an array of location content and services. This means Microsoft Bing Maps, Google Earth, OpenStreetMap, Yahoo Maps, OGC SDI, GML, ESRI Shapefiles and more can be used in your open-geospatial .NET applications...seamlessly!
With CarbonTools PRO, .NET developers can extend existing geospatial systems with new capabilities and content sources or build exciting new open-geospatial .NET applications.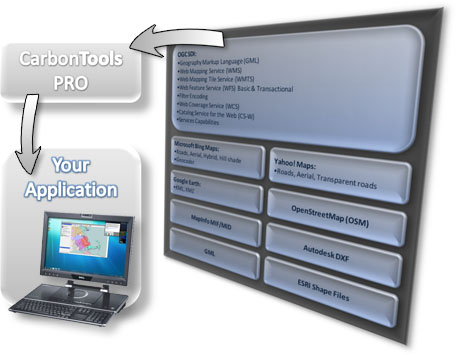 CarbonTools PRO Features
Framework for advanced mapping
Geospatial interoperability
Seamless web mapping
Symbology engine for powerful, meaningful maps
Tools for working online or offline
Internal caching for performance
Tools for creating and sharing location content
Includes source code for Gaia 3
Links
Download CarbonTools PRO Overview
Download Code Sample Overview
Learn about Gaia
Learn about CarbonCloud
CEO Blog
The Carbon Project on YouTube
For more information our products and services please contact us at info@thecarbonproject.com